4 Networking Tips for Using a Digital Business Card in 2022
These days, paper business cards won't help you make a grand first impression at networking events.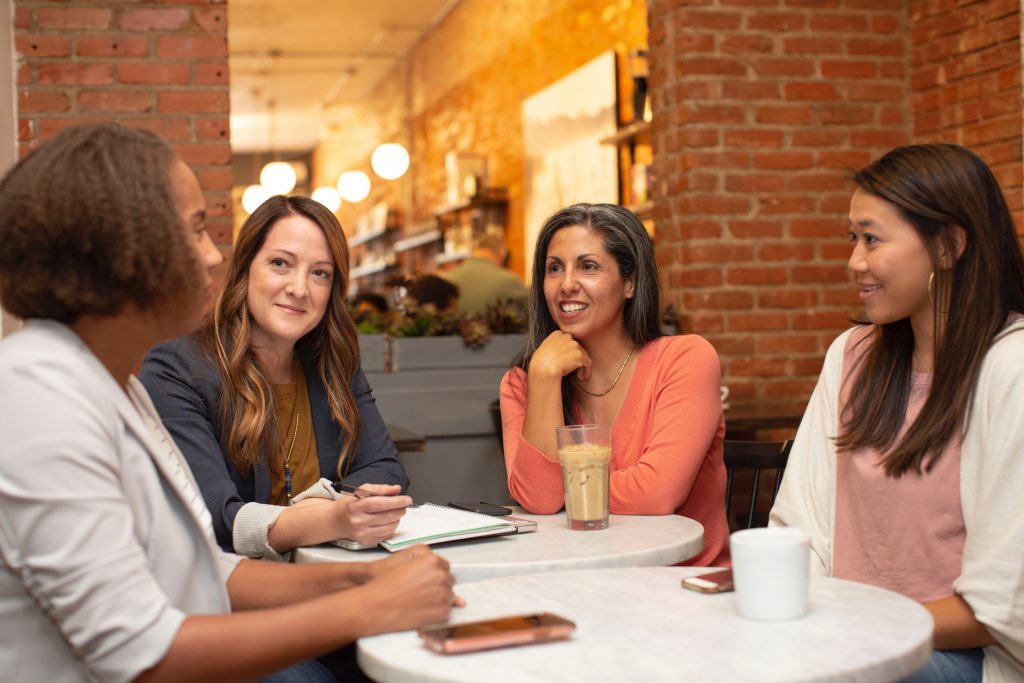 Large-scale networking professionals are now redefining the meaning of business events. Since the COVID-19 pandemic first hit the scene, everyone has managed to switch to a digital business card. L-Card App is here to help you share your contact detailslike a pro.
According to the 2020 Event Marketing Report, 95% of marketers believe that in-person events can help achieve their business goals. Meeting potential clients in person can be nerve-wracking, especially after attending online networking events for so long. Luckily, digital business cards solve all possible issues for you.
In today's article, we're going to show you why you need to own a digital business card app on your mobile phone. Furthermore, we'll explore four networking tips that you can start using as soon as you create your very own digital business card.
#1: Emphasize Your Brand's Unique Identity
Let's face it, not everyone can confidently initiate a conversation at a business event. It takes a lot of work and practice to successfully pitch your products and services in front of a crowd. However, don't let this become an obstacle! Simply invest in a virtual business card and become easily remarkable.
Have you figured out your brand's trademark colors, fonts, and backgrounds yet? You might already have your set of favorites. The good news is that you can scan your favorite paper card and use your preferred background for your brand new electronic business card!
You will then be able to generate real value for the prospect. All that's left to do is attend networking events and share your digital business cards to either future customers, investors, or business partners.
#2: Share Your Online Business Card with All Professionals
There is one golden rule that applies to all networking events don't limit yourself to just ━networking with those that are already a part of your industry. Dare to share your e-Business card with everyone you meet. That way, you will continuously practice your socializing skills while interacting with professionals from various industries.
Lately, most businesses have commonalities. Use these common points to start a conversation and exchange digital business cards with those you meet. Those you meet can scan your e-Business card's QR code with the help of their mobile device. Keep in mind that they don't have to own a digital business card app to be able to check out your personal details.
3: Use Your Social Media Channels Wisely
According to the Global Meetings & Events Forecast, 58% to 67% of event professionals are very likely to address sustainability in their meeting plans. The issue of global warming is continuing to gain momentum as we speak. Therefore, it's important to show your support for sustainability whenever you attend business events.
As soon as you share your electronic business card, your prospective clients will be able to access your email address, phone number, and social media channels. Regardless of the industry you might be in, it's important to show that your brand cares about the global warming disaster. Support NGOs that are adamant about tackling the climate crisis and post informative content on how your brand is being environmentally conscious.
Imagine sharing a paper business card at a meeting and being asked about your paper carbon footprint. Worse yet, many are covered in a plastic film or made entirely of plastic. Also, isn't it a pity that 90% of all business card paper ends up in landfills? Avoid similar embarrassing situations by simply going digital! With electronic business cards, you could never go wrong.
#4: Go Digital with an Online Business Card
By sharing virtual business cards at networking events, you are significantly increasing your chances of enriching your digital contacts list. We strongly believe that any business- oriented person requires at least one free digital business card app on their mobile device.
There are plenty of interested parties at networking events waiting to receive your online business card. All you have to do is join the digital era and make a statement in this otherwise crowded business world. Simply download an awesome app and start creating digital business cards for all the world to see!
You can now become a design professional by accessing your app's custom design suite. After your e-Business card is fully ready to go, start sharing it via your QR code or your email signature. Connect with everyone you meet across all your brand's social media channels, add videos directly to your digital business card, and get ready for an inflow of new customers!
Ready to Start Networking like a Pro in 2022?
2022 could be your year to shine. Go ahead and give up your traditional business card once and for all. All it does is limit your interactions and give the false impression that you're not doing your part for the environment.
We are certain that this couldn't be further from the truth. Therefore, step into the world of digitization and start making the right impression on everyone you meet.
If you'd like even more tips and tricks on how to start networking like a true professional, go ahead and check out our blog. There, you will find articles that will help you make the most of your virtual business card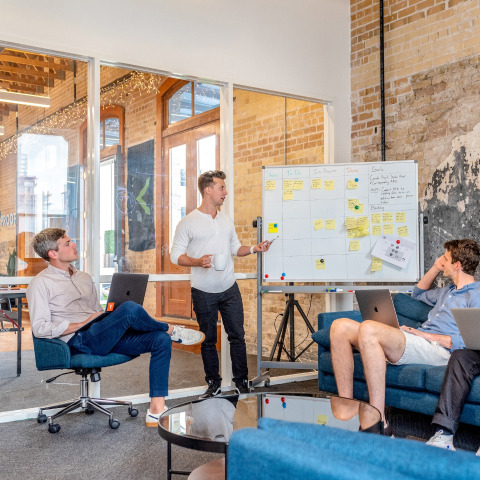 To help sales professionals get off to an excellent start in 2022, we invite you to take a look at...
read more